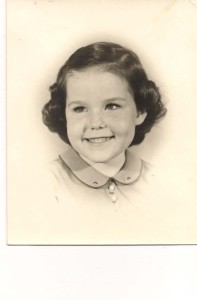 I am the older sister,  but the wiser one – I wish.
I was born in Oklahoma City, OK and have lived here almost my entire life.  Oklahoma is full of some of the friendliest people.
I have a lot of hobbies – photography, gardening, sewing – which includes making quilts and doing embroidery – reading – mostly I enjoy life.
Aside from my sister Tricia, we have an older sister and a brother between Tricia and myself.  We are a tight family.
From time to time I will blog about food, gardens, quilting, sewing, photography, a hobby I am continually working on, and any number of other stuff.
Life is good.